Providing quality content is the priority of every blogger. However, becoming an excellent writer may not be as easy as you think. It is a long process, which requires a lot of hard work. If you want to write better, there is no better time to start practicing than today. In this article, we'll give you 12 writing tips that will surely enhance your skills as a writer.
Why Does Good Writing Matter?
With the huge amount of information available, people don't really read articles fully. Most people just skim through content, looking for the most relevant information.
Chances are, that if your writing or formatting is sloppy – readers will click away.
So, to ensure that visitors stay on your blog, make sure to create well-written, well-structured posts.
Writing Tips to Get You Started
Before starting a blog, you should improve your writing with these tips. Applying them into your routine will prepare you for the next writing hacks in this article.
1. Write Every Day
Spending hours on the weekends for writing will not make you better. Instead, spend time every day writing for shorter periods of time. Your skills will get better as you make it a habit.
2. Read a lot
Reading will help you to expand your vocabulary, improve your grammar and style.
3. Avoid Perfectionism
Perfect writers do not exist. All you can do is to find effective ways to work that suit your flow. Read and write a lot, ask for feedback from others, and you will improve with time.
4. Keep focused
Distraction is the number one enemy of any worker. In the digital age, especially, staying focused is hard to do. You can concentrate better by turning off social media.
11 Writing Tips for Bloggers
Here is a free guide of writing tips for bloggers. Train yourself to do all of them, and your posts will be like that of a professional.
1. Choose Simple Words
Try not to use technical jargon or "big" words. Your readers are most likely looking for relevant information or an easy read, so don't burden them with heavy words. As Mark Twain said, "Don't use a five-dollar word when a fifty-cent word will do."
2. Vary the Length of Your Sentences
Even though your blog content should be easy to understand, it is important to add a sense of variety. Your writing should include sentences of different lengths and complexity.
3. Use active voice
As a blogger, you should use active voice as much as possible. It gives clearer meaning and uses fewer words than passive voice.
4. Keep Your Paragraphs Short
Like simple words and active voice, short paragraphs make reading easier. When writing a blog post, your paragraphs can be as short as a sentence.
5. Don't Ramble
To keep readers loyal, you should not ramble. This practice makes your content sound boring and confusing. Don't overexplain just for the sake of word count.
6. Edit Properly
Be objective as you edit your work. Shorten sentences, look for errors, and rewrite unclear statements.
7. Take Classes
Honing your skills without others' help is impossible. Spare your time and take courses to polish your writing.
8. Make Briefs
Briefs are a great way to have an outline of your posts. This will improve your workflow and make your posts better structured.
9. Take Breaks
After finishing your work, take a few hours to rest. Doing this will enable you to edit better and find ways to enhance the writing.
10. Plan Your Content
Writer's block is a scary experience. However, we can overcome it by planning our content. It is even better if you can create a content plan for a long period.
11. Use Grammar Checkers
At times, we may miss some errors when editing. For that reason, using a grammar checker, such as Grammarly, should be in your workflow.
Bonus Tip – How to Start a Blog for Free?
When starting a blog for the first time, you may not want to spend too much. With 000webhost you can create a blog for free. Excited to know how?
Here's how to create a blog for free: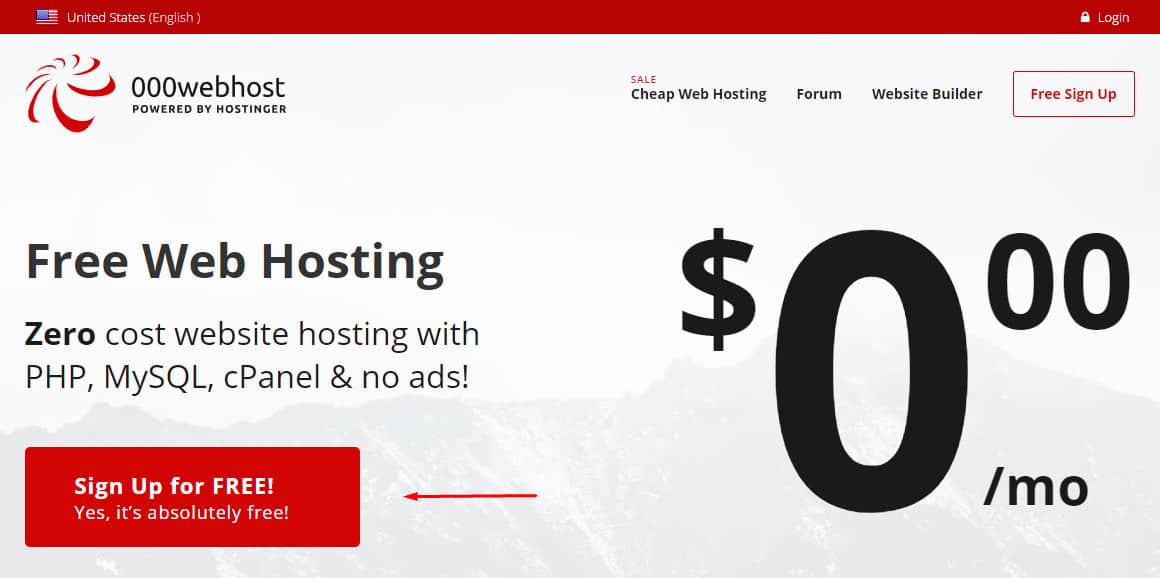 The first thing to do is to register for an account in 000webhost. In the homepage, click on the signup button. You will receive an email to verify your account afterward.
Next, you will see three options for creating a website. Click on the plus button on the right.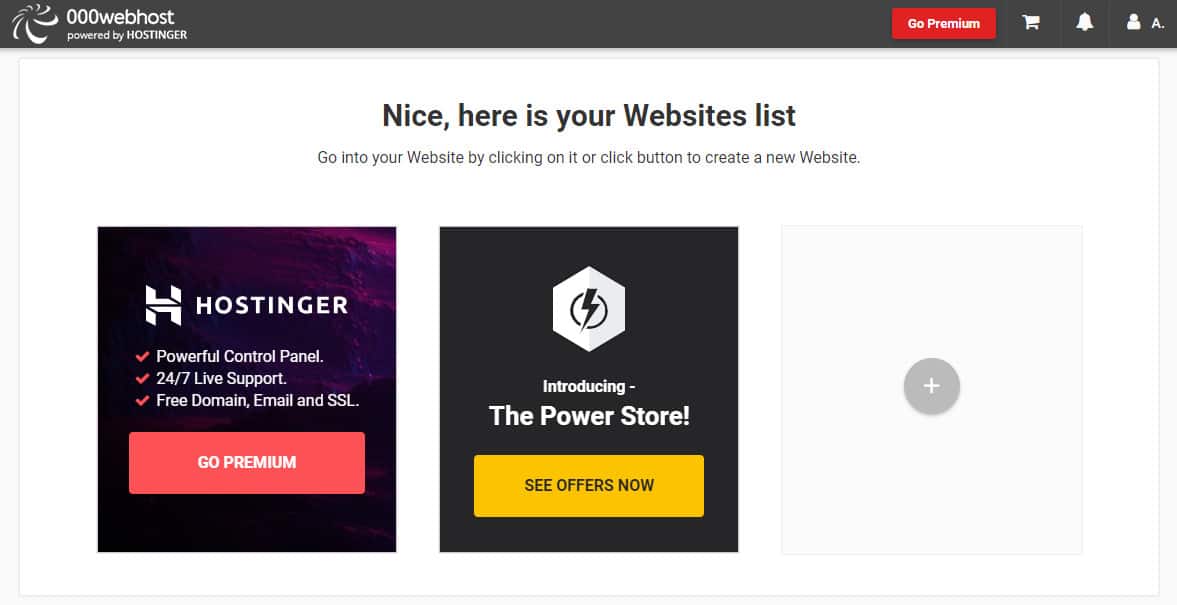 Now you can start making the blog. 000webhost has a built-in website builder, but we recommend WordPress for better performance and customizability.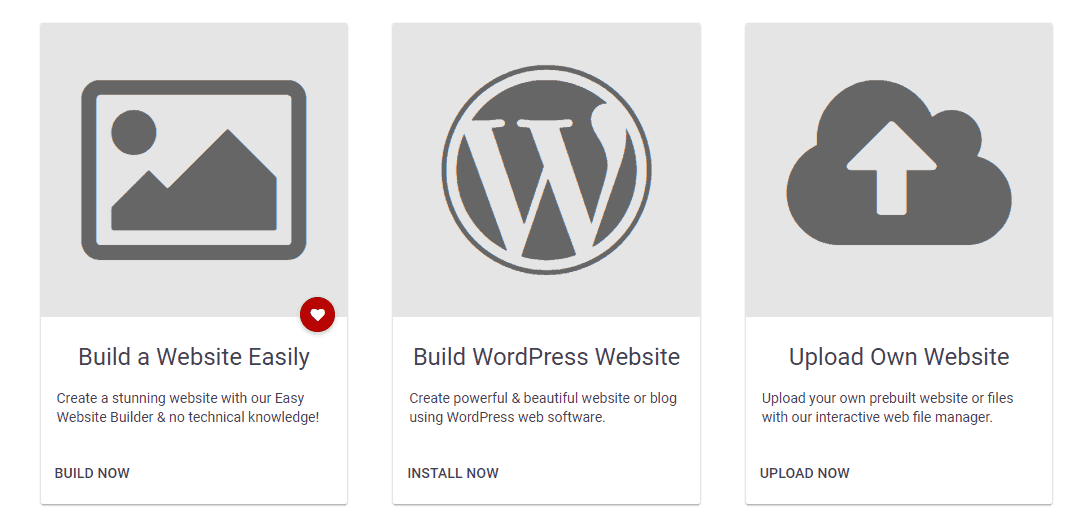 Installing WordPress on 000webhost only takes one click. Before the installation starts, you have to create a name and a password for the blog. The name will become your blog's domain name.
Wait for the installation to finish, and that's it. Now you can start using your blog.
Conclusion
Writing great content for a blog is not an easy task. There are many aspects of writing that you need to remember. Let's take another look at them:
Choose simple words
Make short paragraphs
Use active voice
Write sentences of different lengths
Avoid rambling
Expand your dictionary
Plan and outline your work
Take a break before editing
Use a grammar checker
Join writing classes
So, what are you waiting for? Start writing!